Wed, 04/19/2023
Student participants from more than 30 public, technical, and independent colleges and universities across the state came together today at the South Carolina State House for the second annual Higher Education Day, a joint event highlighting students from all sectors of higher education and an opportunity to show appreciation to the state for the financial aid it provides students in the form of Need-Based Grants and Tuition Grants.
"We direct money to different places where we think it will do the most good," said South Carolina Governor Henry McMaster at the Higher Education Day Governor's Proclamation ceremony. "The place where it does the most good is in you: your education, your knowledge, your understanding, and your future."
The South Carolina Commission on Higher Education, South Carolina Independent Colleges & Universities (SCICU) and the South Carolina Technical College System (SCTCS) partnered to co-host the event.
In addition to the proclamation ceremony where student representatives stood with Governor McMaster on the State House steps, student representatives and their colleges were recognized during a session of the South Carolina House of Representatives by Representative Timothy A. McGinnis. Student representatives were also provided time to individually meet and speak with members of the General Assembly during the day.
"I want to express gratitude to Governor McMaster and the General Assembly for their support in increasing need-based grants for students. This is an investment not just in higher education, but into our collective future and to the young people of our state," said Dr. Rusty Monhollon, South Carolina Commission on Higher Education President and Executive Director.
In the past three fiscal years, South Carolina has more than tripled Need-Based Grants from $20 million in 2019 to now over $60 million, and an additional $10 million included in this year's budget. The number of Need-Based Grant recipients has also increased from approximately 16,700 to over 26,000.
Kristin Reel, a nursing major at Midlands Technical College, spoke at the proclamation ceremony about the nervousness she felt about funding her education after losing her home. 
"Coming to Midlands Technical College I was able to get the financial support I needed. Thank you for creating these opportunities for everyone who needs support so that we can go after our goals and dreams," Reel said.
Kylah Montgomery, a junior Benedict College and a studio art major, also spoke on how helpful South Carolina Tuition Grants have been in her higher education experience.
"Unlike loans, tuition grants are a gift and do not have to be repaid. This has helped me to minimize student loan debt and alleviate some of the financial burden for my family," Montgomery said.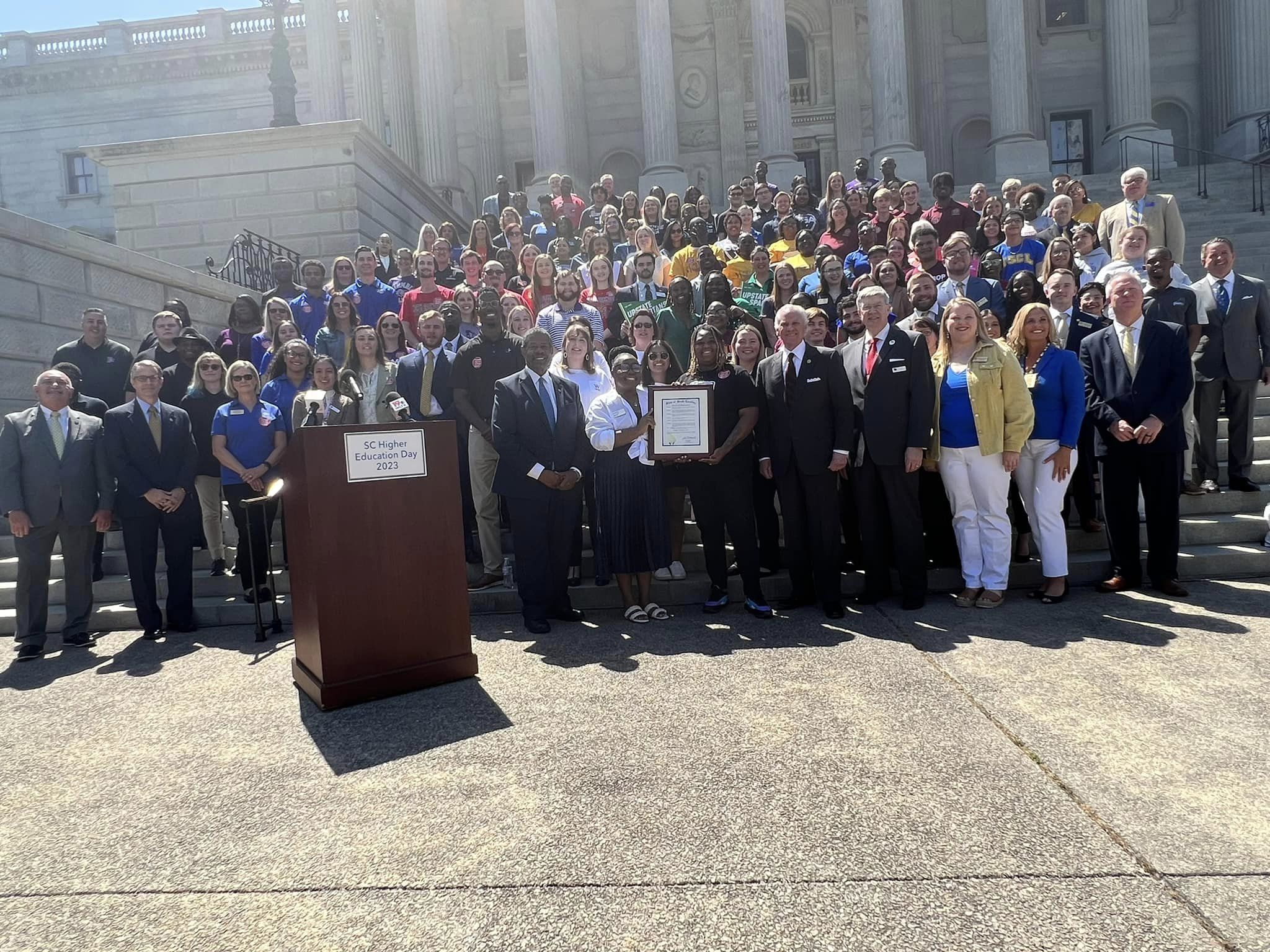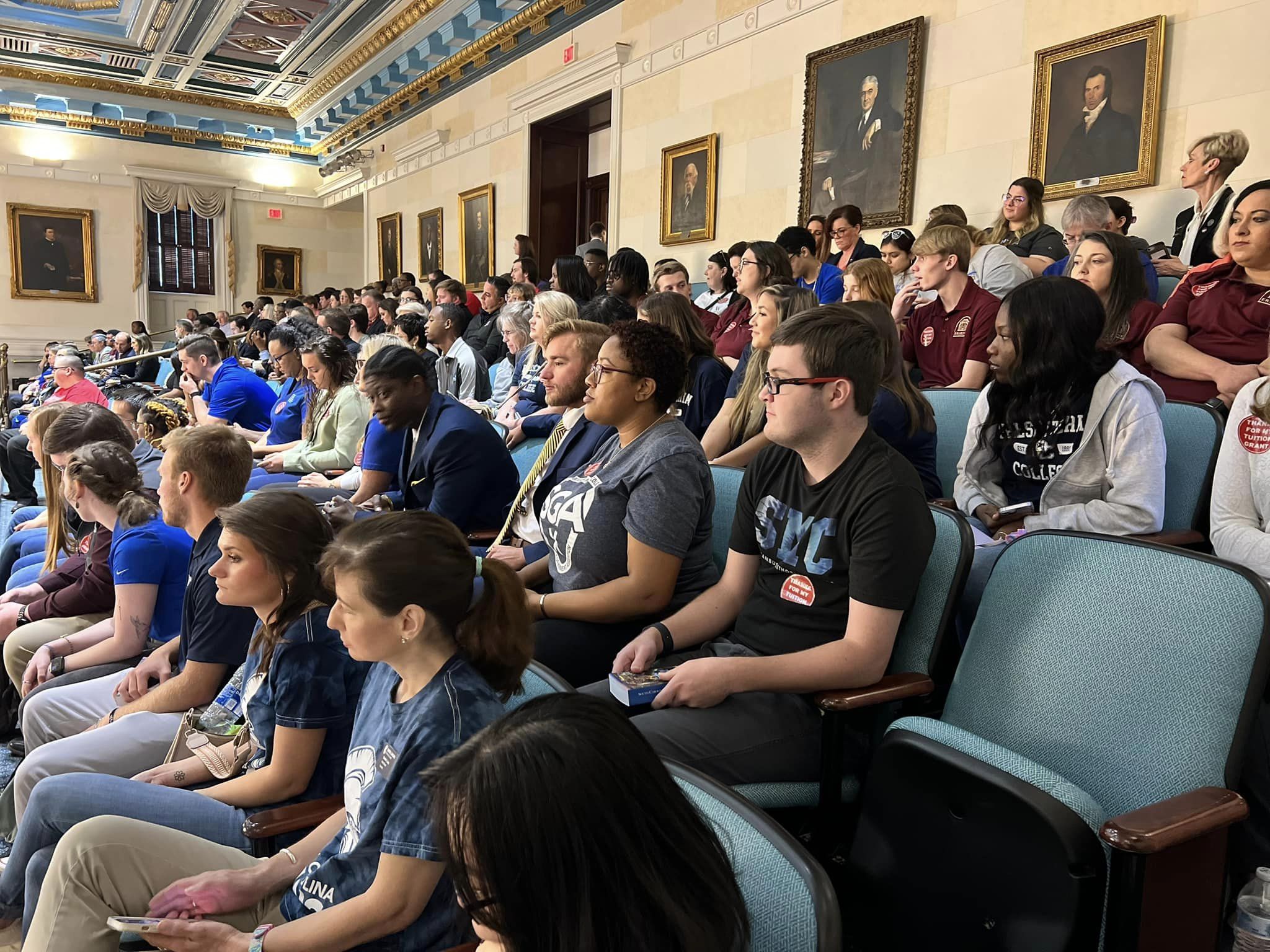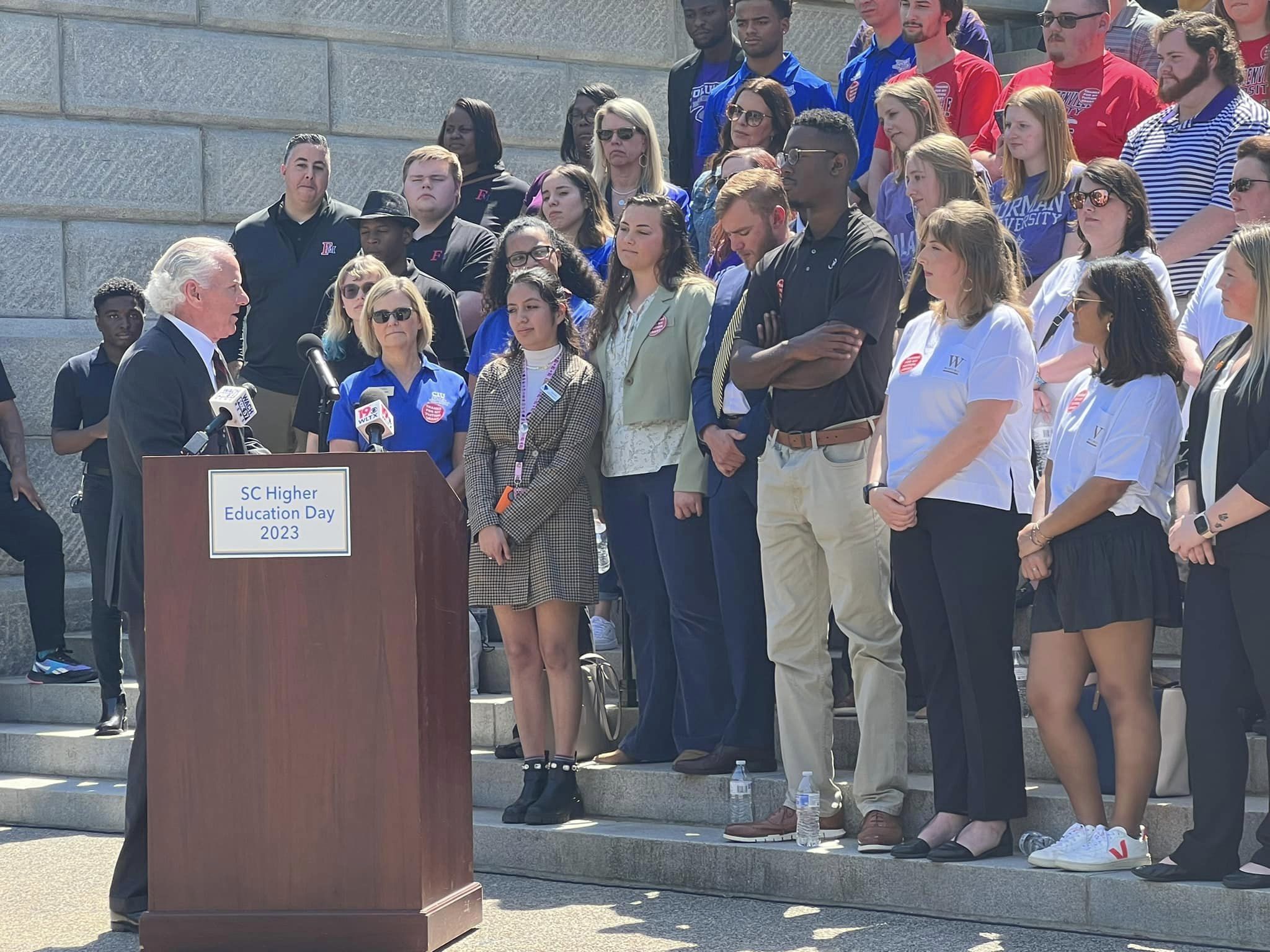 ---
(South Carolina Commission on Higher Education Press Release)
Related Coverage: