Tue, 09/06/2022
Alston Jenkins' interest in animals started when she was young, sparked by visits to her grandparents' home in Louisburg, North Carolina, where there were many animals.
"I got to care for them a little, but then I wanted to go a step further to see what it would be like to treat them," Jenkins said.
For Jenkins, the idea of becoming a veterinarian was a challenge. "I was always told that veterinary school is so hard to get into," she said. Still, Jenkins began a journey to achieving this goal.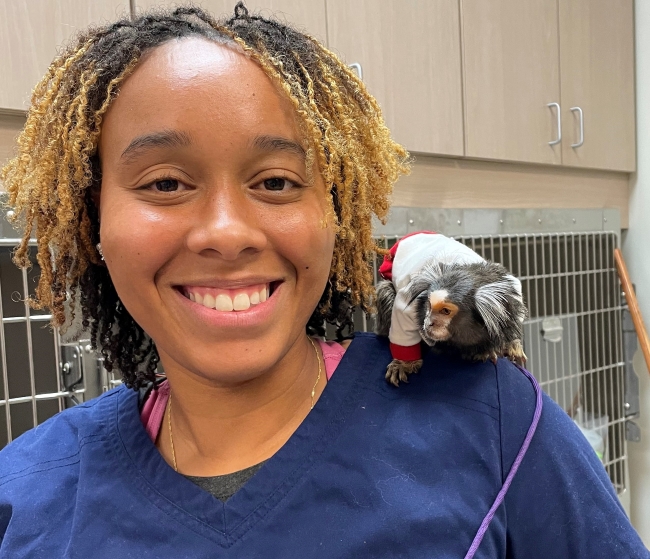 After graduating high school, Jenkins studied biology and chemistry at South Carolina State University. While earning her undergraduate degree, Jenkins met two people who would help her find a way to pursue the career she dreamed of.
One of them was Kenita Pitts-Howard, her advisor at the time, who would later go to work in the Office of Academic Affairs at the South Carolina Commission on Higher Education.
"Alston 'AJ' was an amazing student during her matriculation at South Carolina State University who was well-liked amongst her peers, faculty, and staff," said Pitts-Howard.
Jenkins began looking into veterinary programs while studying at SC State University. Soon she realized there were none in South Carolina, and she noticed the significant difference between in-state and out-of-state tuition.
"No matter where I went, I would still be out-of-state where the cost of tuition was between $60,000-80,000 a year," Jenkins said.
Dr. James Stukes, a professor of biology at SC State University, told her about a unique program for South Carolina students in this situation.
Stukes mentioned he had a student that went to Tuskegee University through the Southern Regional Education Board Regional Contract Program, which is administered through the CHE, Jenkins said. She was immediately interested.
During the summer, Jenkins attended the Tuskegee University Summer Enrichment and Reinforcement Program (SERP), a four-week program that is an introduction to the Tuskegee University veterinary curriculum.
"After attending their summer program, I felt like I made a family," Jenkins said.
From there, she applied to both veterinary school and the SREB Regional Contract Program. When she started the program application, Jenkins noticed a familiar name from her time at SC State University: Ms. Kenita Pitts-Howard, who now administers the SREB Academic Common Market and Regional Contract Programs for CHE.
For nearly 40 years, the SREB's programs have helped students pursue out-of-state college degrees at in-state tuition rates in more than 1,900 undergraduate and graduate degree programs across 5 states.
"It is amazing that the Regional Contract Program, along with hard work, good grades, and a passion for animals has afforded her the opportunity to pursue her dreams at Tuskegee University at in-state tuition rates," Pitts-Howard said.
In the Fall of 2021, Jenkins began her studies at the College of Veterinary Medicine at Tuskegee University. She is currently in her second year of earning her degree and well on her way to becoming "Dr. Alston Jenkins."
She also plans to use Tuskegee for veterinarian business management resources to help her own a practice one day.
"I would be in huge debt if I wasn't informed about this opportunity. It's so important that students know about this, especially with the cost of out-of-state tuition," Jenkins said. "Having that program took a lot of stress off the financial side of vet school for me."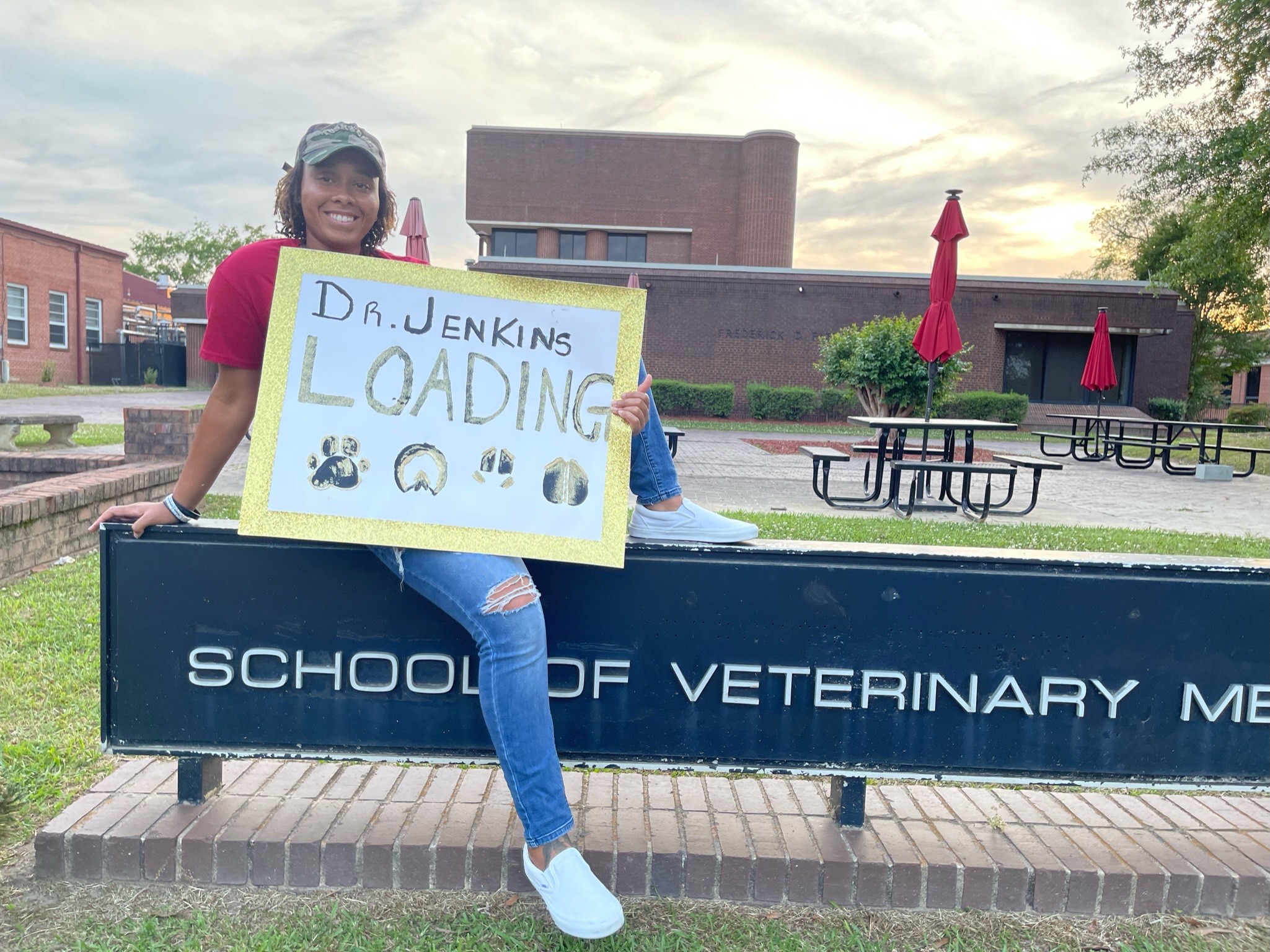 ---
Article by Shardai Figgures, CHE Communications Coordinator. For additional information on the CHE's SREB programs visit our Regional Contract Program or Academic Common Market pages.