Thu, 04/07/2022
COLUMBIA -- Student participants from more than 25 public, technical and independent colleges and universities across the state came together at the S.C. State House for Higher Education Day, a historic first-time joint event for the different sectors of higher education. 
The student representatives were recognized during a session of the S.C. House of Representatives, and stood with Gov. Henry McMaster during his Higher Education Day Proclamation Ceremony on the State House steps.
"To these young people I say we will work with you. We will expect a lot out of you. We will ask a lot out of you. But it's going to pay off, you will be great, and you will make South Carolina an even greater place to live, work, and raise a family," McMaster said.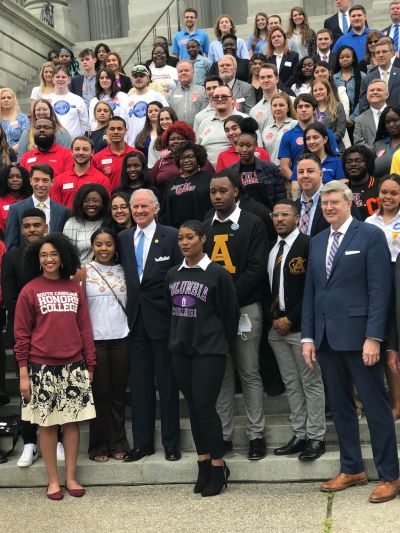 The day comes as legislators consider a state budget that could maintain historic increases in need-based aid for South Carolina resident students. There are 84 public and independent colleges in total across the state, with more than 229,00 students.
"After hearing our students speak, and understanding the impact that need-based grants and other kinds of financial aid have on their lives, it just makes us all the more grateful for the Governor's leadership and his vision in proposing these increases to need based (funding)," said Dr. Rusty Monhollon, South Carolina Commission on Higher Education President and Executive Director.
Antonia Adams, a student at the University of South Carolina Honors College, spoke at the Governor's Proclamation ceremony about the challenges of pursuing her education after losing both of her parents.
"I remembered the words of my parents: 'you will attain your education, you will be a success, and you will make something of yourself.' I saw that need-based funding was going to be the avenue," Adams said.
Monhollon added that the students in attendance are the future, and our state's next generation of leaders.
"We need to continue to invest in higher education, and maybe we shouldn't think about it as investing in higher education, but investing in these young people," Monhollon said.
The CHE and South Carolina Independent Colleges & Universities (SCICU) partnered to co-host the event.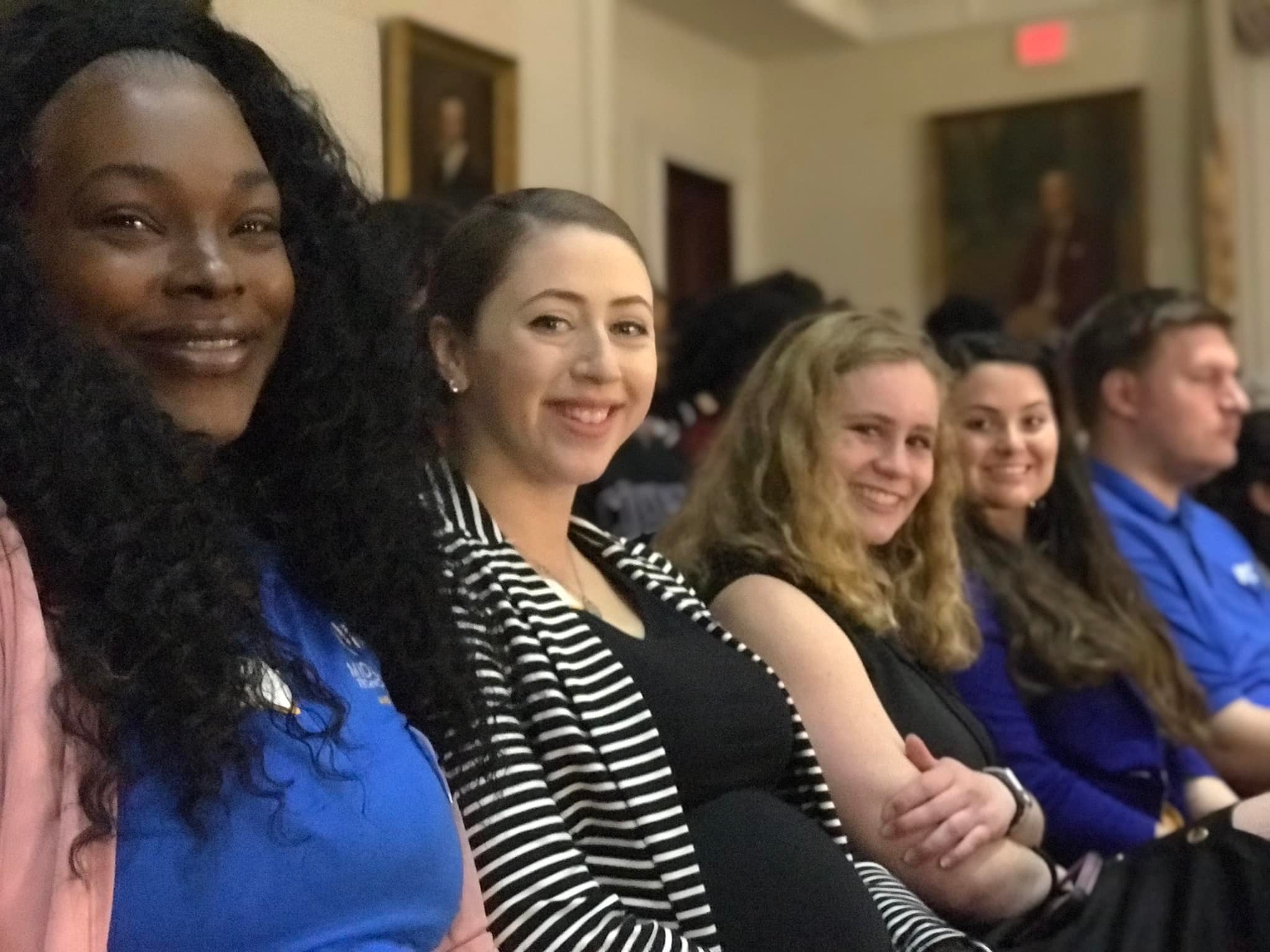 Additional Content: