Thu, 07/06/2023
The South Carolina Commission on Higher Education announced today a new partnership with the United States Census Bureau for an online tool providing insight into the workforce-relevance of higher education programs through post-graduation income trend data of South Carolina college graduates by institution and program.
Post-Secondary Employment Outcomes (PSEO) are experimental tabulations developed by researchers at the U.S. Census Bureau, in cooperation with higher education institutions and institutional systems across the nation.
"This tool offers prospective students a way to get insight into potential earnings by degree and even institution, based on real-world data," said CHE President and Executive Director Rusty Monhollon, Ph.D. "This partnership can also help our state answer some of those questions about the intersection of higher education and the workforce, and also help us look back at those trends over time for different majors."
PSEO tabulations show average earnings and employment outcomes for graduates of post-secondary institutions across the nation and are generated by linking graduate transcript records to employer-household dynamics data. The data includes post-secondary graduates' earning trends one, five, and ten-years after graduation.
The tool also provides data on where graduates who leave the state move to and may ultimately provide the CHE and state leaders insight into how South Carolina can retain more graduates.
PSEO includes data from 825 institutions, which account for more than 29 percent of all college graduates in the United States. The Census Bureau uses state-of-the-art confidentiality protection mechanisms to protect the underlying data.
The PSEO Explorer tool is available to the public through the CHE website at: https://che.sc.gov/PSEO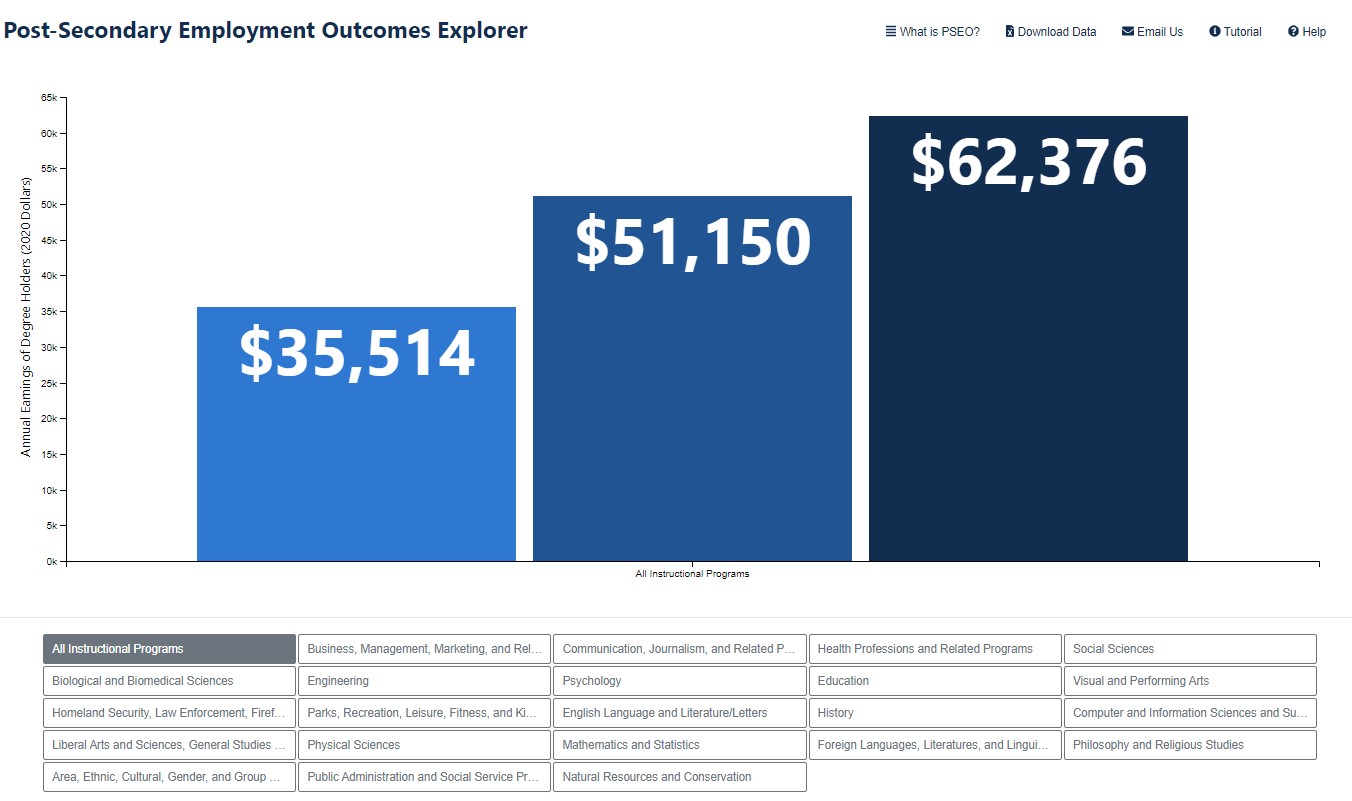 ---
(South Carolina Commission on Higher Education Press Release)