Hailee Roberts, Spartanburg Christian Academy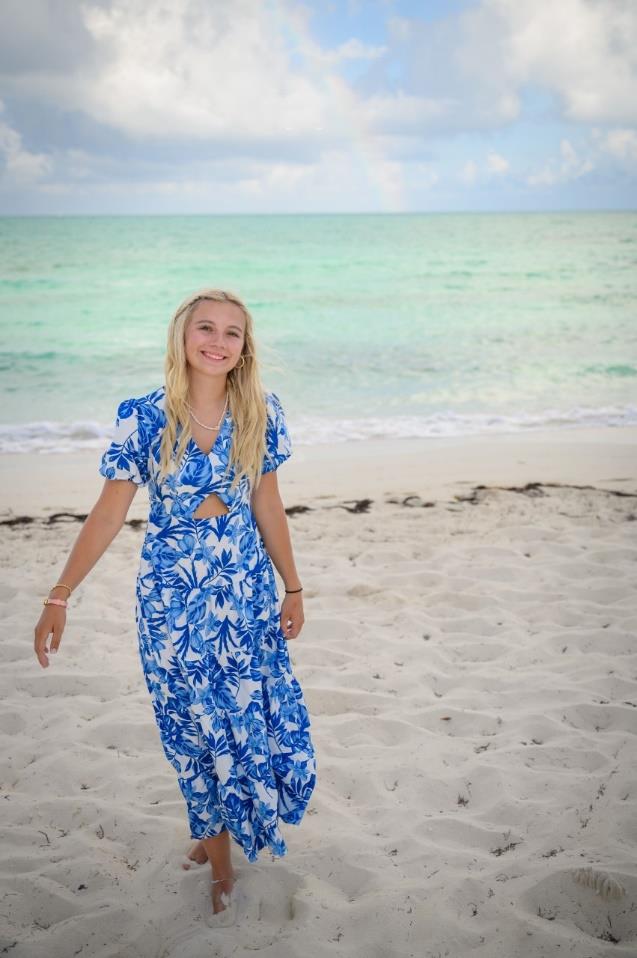 My name is Hailee Roberts, and I am a senior at Spartanburg Christian Academy. I was born and raised in Nassau, Bahamas (My favorite place ever!), and have lived in South Carolina for almost four years. I live in a small neighborhood near Lake Bowen with my parents, two dogs, and two horses. I have been horseback riding for going on 16 years and am excited to continue it going into college. I have placed nationally at my riding level and have won very high awards, including Junior Hunter Grand Champion in 2021. I also play Varsity soccer, Varsity swim and am on my school's Varsity bowling team. Within my community, I was named leader of my school's Student Section and President of the BRHJA Junior Committee. I have been on the honor roll my whole and have competed at Beta Club nationals placing 7th in Rapid Response. Outside of extracurricular activities, I enjoy traveling, reading my Bible, fishing, and hunting in my free time. I also volunteer regularly at a nonprofit that seeks to provide equine opportunities to those who would otherwise not be able to experience barn life. I also volunteer at my Church (Vacation Bible School) during the summer, teaching kids the Word of God. Post high school, I plan to attend a 4-year university (hopefully in Texas) to major in biochemistry on the Pre-Vet track.
Roselyn Vardales, Dorman High School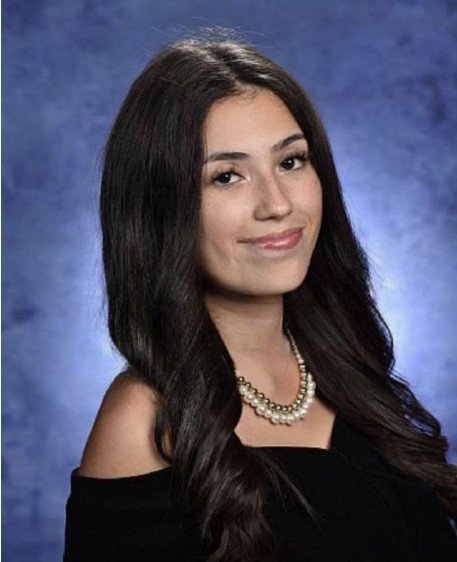 Hi! My name is Roselyn Vardales. I was born and raised on Long Island, New York, and moved to South Carolina during my sophomore year. I attend Dorman High School where I have become heavily involved with the many activities/clubs this school has to offer. I am part of the Varsity Girls Lacrosse Team as well as the National Honor Society, Spanish Honor Society, Beta Club, Leo Club, World Language Club, and Art Honor Society. I also play for Upstate Carolina Lacrosse. All these activities have shaped me into who I am and have allowed me to make unforgettable memories in just the two years I've been here! As you can see I love playing lacrosse, but I also love being involved with my culture. As a Latina, it's in my blood to adore the music and dances this world has. I enjoy going to quinces on the weekends with my family and having a good time. In the next few years to come, I plan on studying architecture. I have a huge love for maths, such as calculus, and have a strong passion for art, specifically sculpture, therefore knowing this is the right career path for me!
Aniyah Hodges, WJ Keenan High School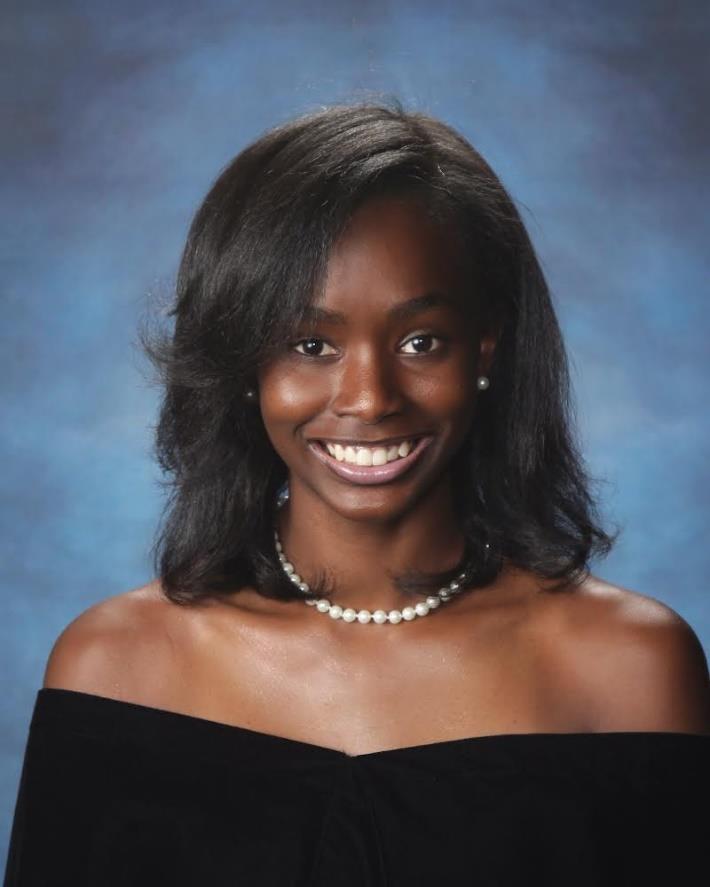 My name is Aniyah Hodges; a senior at WJ Keenan High School. I am currently Student Body President, and I hold other officer positions in other organizations. I am an advocate for community service, civic engagement, and leadership. On my free time, I like to spend time with family, take self-care days, and do adventurous things with my friends. Because I am so involved, making time for myself is a must.
After high school, I plan to attend a 4-year university where I will major in biology or pre-med. After receiving my bachelor's, I will enroll into an MD program specializing in pediatrics.
Dorthanius Slade, Dreher High School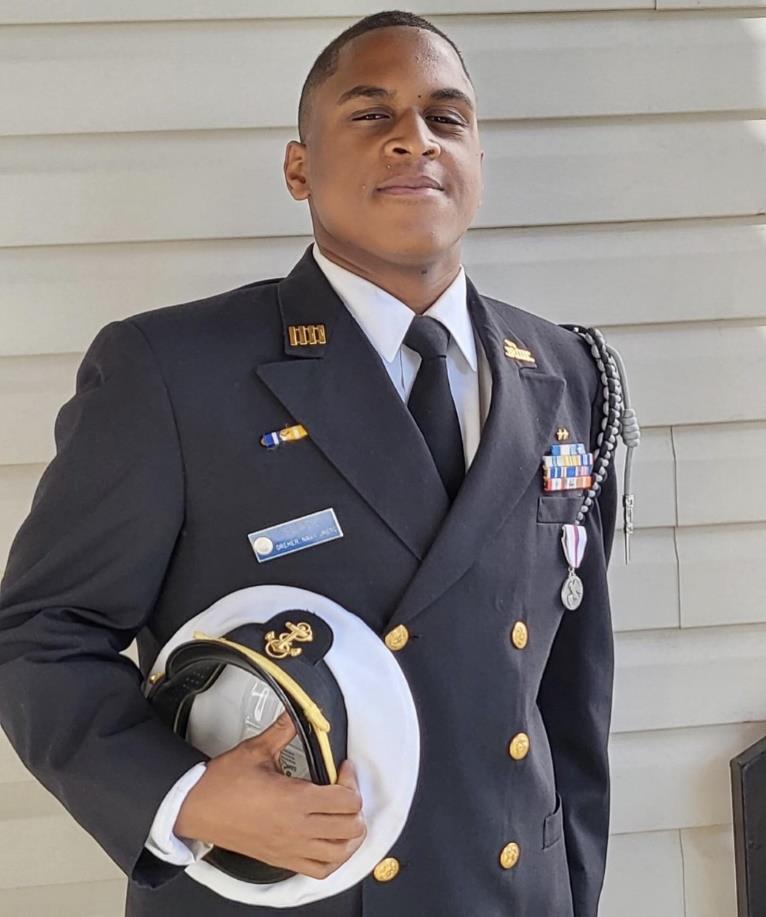 Hey! My name is Dorthanius Slade, but I go by Dee. I am a senior at Dreher High School. I have one older brother, who is a sophomore at Howard University. I am a Fine Arts scholar. I have numerous trophies, medals, and certificates from Theatre, Chorus, and my NJROTC Company on the district, state, and a couple on the National Level. I serve as a Chairman and Co-President of my Thespian Troupe and Leadership Board, the current Commanding Officer responsible for 100+ people in my unit, an officer in different school clubs, a member of my student council, a choral percussionist and section leader in my chorus, as well as an Eagle Scout from Troop 397. When I am not participating in extracurricular activities, I thoroughly enjoy weightlifting, gaming, cooking, hiking and playing piano. My dream is to be a Broadway Actor, Director, and Choral Conductor. I have big dreams and will work hard for them. I refuse to stop at any cost to achieve my potential.
Abby Nance, May River High School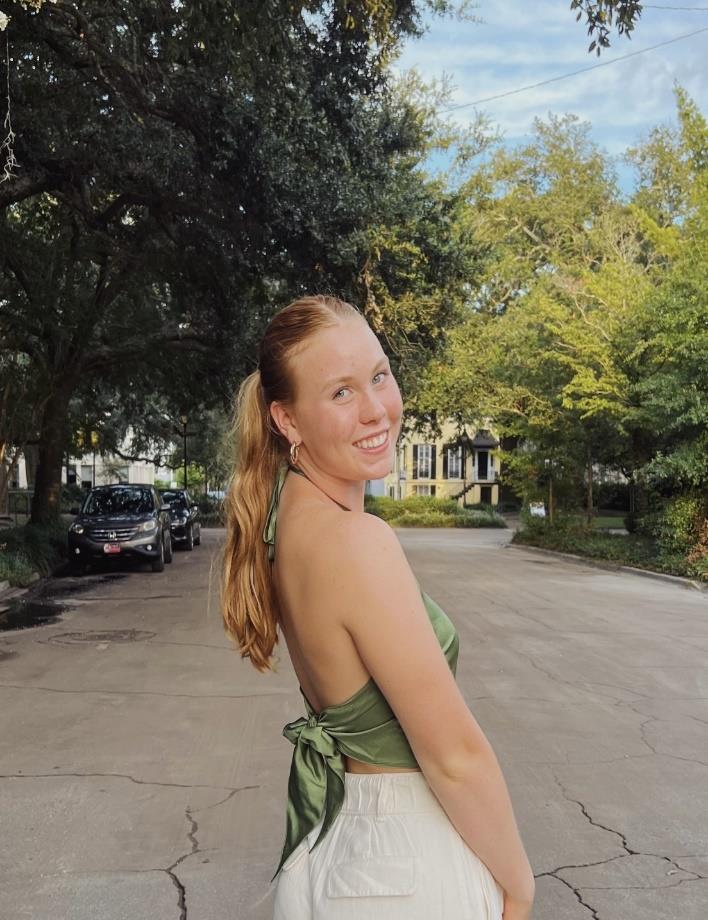 Hi! My name is Abby Nance and I'm a senior at May River High School. I'm from a small town called Bluffton, located right off Hilton Head Island. I've lived in Bluffton since the age of two, which has allowed me to become extremely involved in my community. My town is surrounded by a vast ecosystem. Sometimes it's even referred to as the "Heart of the Lowcountry." I enjoy spending most of my time outdoors. Hiking and going to the beach are some of my favorite activities. My hometown has truly sparked my interests in biological sciences. I plan to attend Clemson University and major in General Biology for my bachelor's degree. I then plan to take that a step further by either attending medical school or receiving a master's degree in Microbiology. I hope to find a career that meets both my scientific and environmental interests. My other hobbies include cooking, reading, and focusing on my health. I also love trying out new restaurants in the area. I am a very hardworking and determined student. I'm never scared to take on new challenges. I'm so excited to be a part of this program and hope to educate many students across South Carolina.
Christian Nathaniel, Fairfield Central High School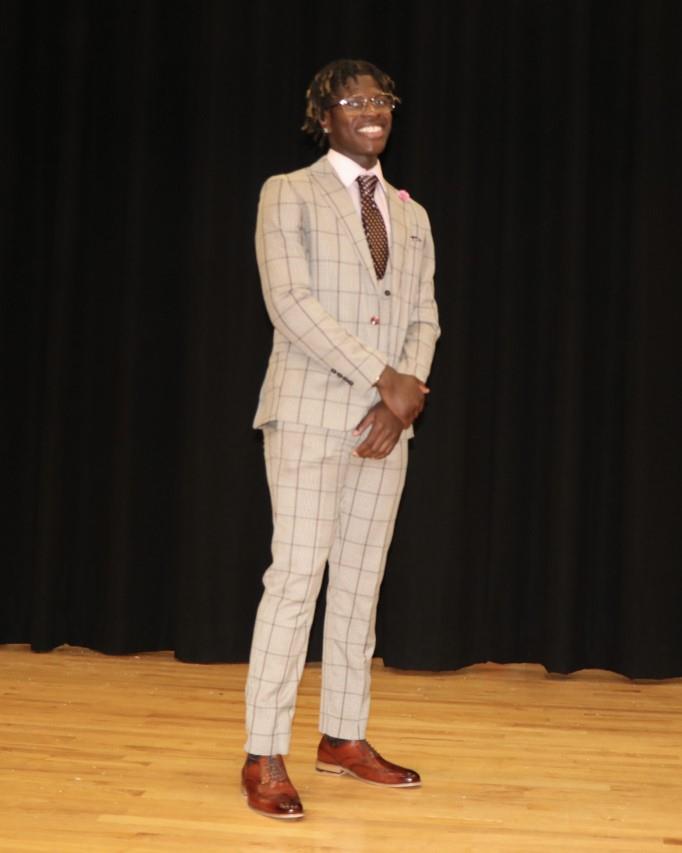 Christian Nathaniel is 17 years old. He is a senior at Fairfield Central High school & currently serves as the Student Body Vice President there. Christian is passionate about his education and loves to encourage others to feel the same way about theirs. Christian holds several leadership positions in the numerous organizations that he is a part of and has taught & presented several workshops and other informational sessions to young leaders around the state of South Carolina.
Emalee Mann, Dixie High School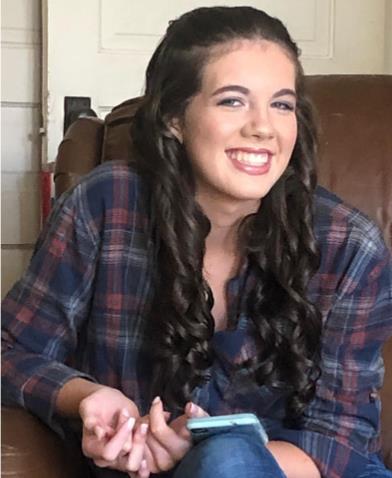 My name is Emalee Mann, and I am currently a senior at Dixie High School located in Due West, South Carolina. After high school, I would like to attend a four-year college or university and major in biomedical engineering or biochemistry in hopes of pursuing a career in the medical field. Engineers and doctors combine leadership, critical thinking skills, and analysis to solve problems and help people. These professions motivate me to be the best I can be so that I can make a real difference in the world. I am a very dedicated student and am extremely involved in my school and community. I am currently the Vice President of the Student Body, President of the Interact Club, Secretary of the National Honor Society, Secretary of the Future Business Leaders of America, and Beta Club member. I played volleyball 8th-11th grade and soccer 8th grade-12th grade. I am also very involved in my church including assisting with Vacation Bible School, serving as an Early Childhood substitute Sunday School teacher, choir member, and photographer. Some of my hobbies include playing the piano, singing, watching documentaries, baking and listening to music. I work part time at a local grocery store and enjoy interacting with people. In my free time, I spend as much time as I can with my friends and family and enjoy laughing and having fun! I consider myself a hardworking, caring, creative, and passionate person. These qualities have helped me be successful in all areas of my life. Helping others has always been important to me, and that is why I am so thankful and excited to be a part of this program! I can't wait to start making connections with students from all across the state and help them with the college application process. I know that working together we can all be successful and learn from each other.
Ayanna Marshall, Seneca High School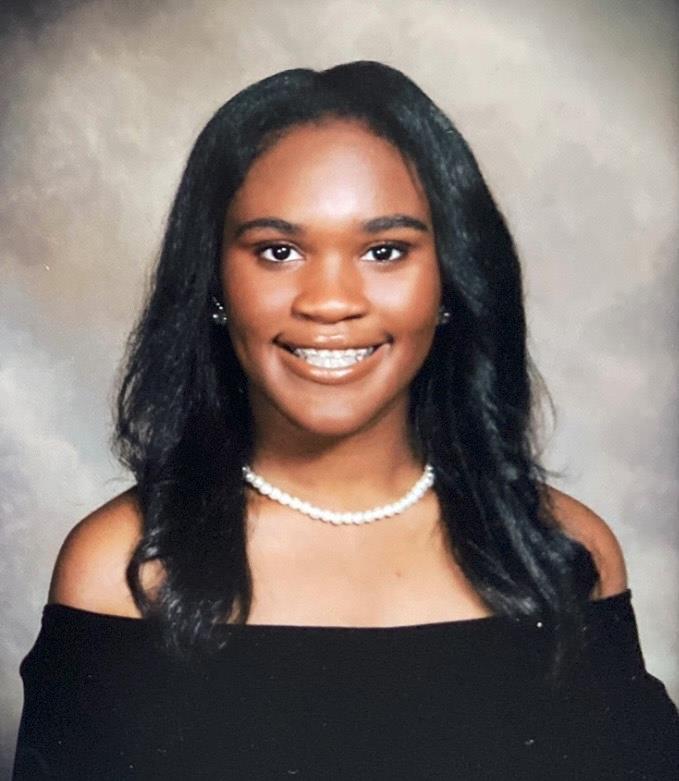 Greetings! My name is Ayanna Marshall and I am honored to serve as a College Process Ambassador this upcoming year. I am a Senior this year and I attend Seneca High School. Within my school community, I am a member of many clubs including the Superintendent Advisory Council, Beta Club, DECA, Unified Club, Emerging Women Club, and Rotary Interact Club. Currently, I serve as the state Vice President of Leadership for the CTSO DECA. I enjoy volunteering at The Ronald McDonald House Charities, and I host several donation drives for them during the year. Outside of my extracurricular activities, I enjoy baking, shopping, and traveling. After high school, I plan to attend a 4-year college to major in Marketing. I aspire to then continue my path to become a Marketing Manager for a fortune 500 company. I love helping others, especially when it comes to helping them achieve their dreams. With this opportunity as a College Process Ambassador, I am ready to help students across the state achieve their goals through education!
Ruby Mattia-Mcmullan, Crescent High School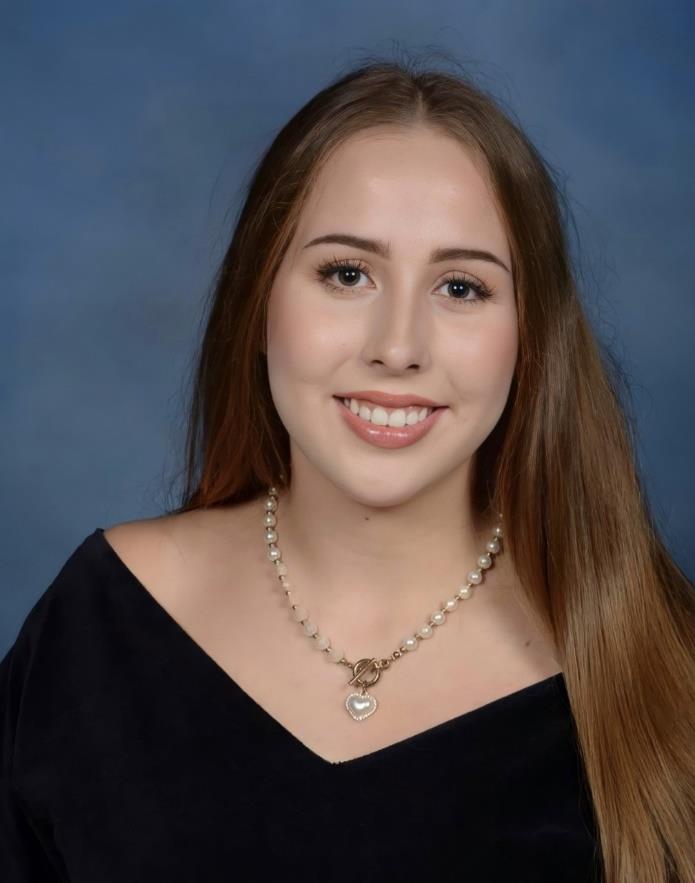 My name is Ruby Mattia-Mcmullan, and I am a senior at Crescent High School, located in upstate South Carolina. I am very grateful for the opportunity to become a College Process Ambassador and help guide others in the College Process. Within my school community, I am involved in Beta Club, National Art Honor Society, and my school's varsity soccer team. I am the proud president of my school's National Art Honor Society, and I play an active role in both beta and soccer. My hobbies include painting, reading, and listening to music. My favorite pastime is going on drives while the sun sets to see the colorful sky. One trait I would describe myself as is curious. I love problem-solving and find it fascinating. After high school, I aspire to major in Mechanical Engineering, so I can work as an engineer to improve how the world functions.
Nikara Johnson, Kingstree High School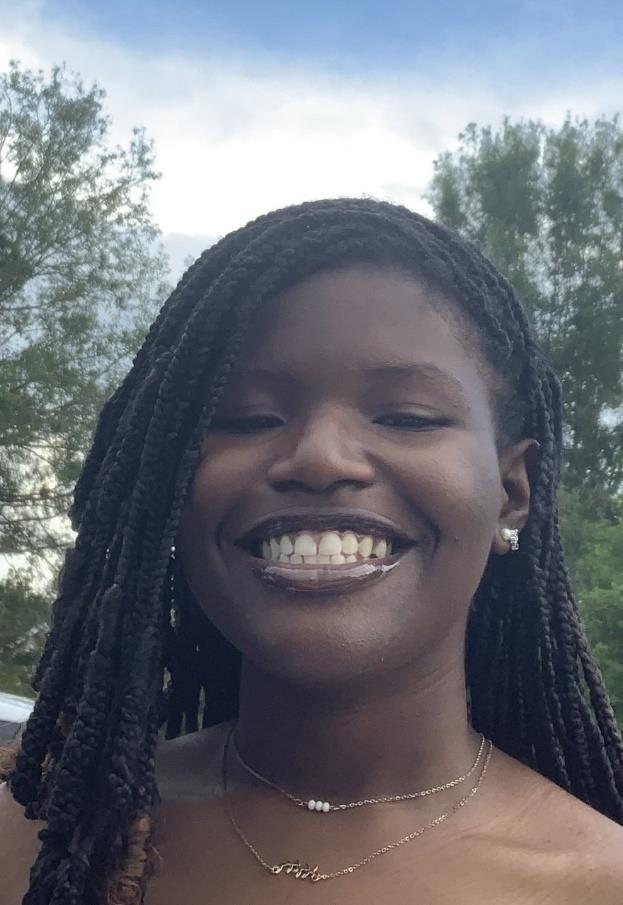 Greetings, I'm Nikara Johnson. I'm a senior at Kingstree High School and I attend Williamsburg Technical College for Dual Enrollment courses. I strive to lend a helping hand and help out where I can, both at school and in my neighborhood. I look for methods to encourage and have a positive influence on the students at school. A respectful, open line of communication between the students and the administrators is something else I aim to encourage. I think we all need to work together to make learning a safe and enjoyable experience. I was raised up by a single mother who taught me manners and persistence will place you in rooms where your feet will never trod. I'm incredibly thrilled to be a part of this wonderful program. I can't wait to impart all the knowledge I've learned and contribute to the creation of a secure and instructive atmosphere for readers and viewers.